Spiced Seared Mahi Mahi on Kabocha Pumpkin Puree With Chipotle Coconut Sauce and Shrimp & Bacon Relish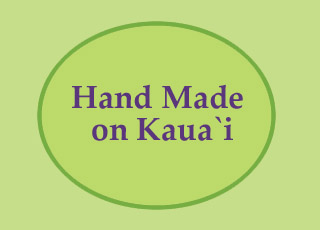 Award winning recipe in the 2012 Kauai Coffee Celebrity Chef Cookoff for Charity.

Prep time:

Ingredients:
Kauai Coffee Spiced Mahi:
2 Tablespoons Kauai Coffee Peaberry Medium Roast
1/4 Cup Chili powder
1/4 Cup Sugar
1 Tablespoon Kosher salt
2 Tablespoons Paprika
1 Tablespoon Granulated Garlic
1 Teaspoon Black pepper
1 Teaspoon Thyme


Coconut Chipotle Sauce
1 teaspoon oil
1/4 cup shallots(or onions)
1/4 cup mirin
1 tablespoons rice wine vinegar
1 each chipotle pepper
1 cups coconut milk


Kabocha Puree
1 each 2 to 3 lb kabocha
1/4 cup butter
salt
pepper
olive oil


Kaneshiro Pork and Kauai Shrimp Hash
1/2 pound housemade Kaneshiro bacon
1/2 pound peeled Kauai Shrimp (chopped)
1 each diced Kauai Fresh Farms tomato
3 each chopped green onions
Directions:
To prepare Mahi:

Puree the coffee beans, salt and sugar in the coffee grinder. Then combine all ingredients together in bowl.

Coat a mahi mahi fillet with the coffee spice. Sear in a hot pan with a little bit of oil.

Serve on the Kabocha puree with the chipotle coconut sauce and top with hash and Dhavala Micro greens.


To prepare Chipotle Sauce:
Saute shallots. Add mirin, and vinegar, coconut milk, chipotle, and reduce by half. Strain through the chinoise and the sauce is complete.


To prepare Kabocha Puree:
Cut a two pound kabocha in half. Rub the inside with olive oil, salt and pepper. Bake with cut side down on a baking sheet at 350 degrees for about 45 minutes or until soft.

While still warm scoop out the pumpkin. (little skin is ok too). Place pumpkin in a bowl and add 1/4 cup butter. Whip by hand (or in a mixer with a paddle) with a whisk. You can add a little bit of milk if they are too stiff. Taste for salt and pepper accordingly.


To prepare Hash:
Dice the bacon into 1/4 inch cubes and saute until lightly browned. Add the chopped shrimp and green onions and cook until shrimp are just cooked. Remove from heat and add the tomato.