Tour the island -
local style!
Farms & Nurseries
Retail Locations
Restaurants
Farmers Markets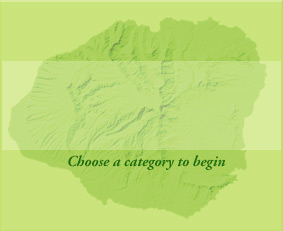 What is Kauai Grown? The Kauai Grown program promotes our locally grown agricultural products and recognizes the farmers, ranchers, retailers, and restaurants that bring these products to the consumer.

Our goal is to help identify Kauai Grown products and experiences, and to capture what makes these products and experiences special – the people and fresh ingredients behind the products, and the diverse choices that are unique to Kauai.

Visit Kauai Made
for local handmade products
Mother's Day Market
Saturday, May 3, 2014
9:30am to 1pm
at Kauai Community College

Treat your mom with Kauai Made and
Kauai Grown gifts this year!
» www.kauaicommunitymarket.org