What is Kauai Grown? The Kauai Grown program promotes our locally grown agricultural products and recognizes the farmers, ranchers, retailers, and restaurants that bring these products to the consumer.

Our goal is to help identify Kauai Grown products and experiences, and to capture what makes these products and experiences special – the people and fresh ingredients behind the products, and the diverse choices that are unique to Kauai.
Follow us!
Kauai Grown Videos
KauaiGrownCommercial 15sec
KauaiGrownCommercial 30sec
Kauai Grown Commercial 2019 v2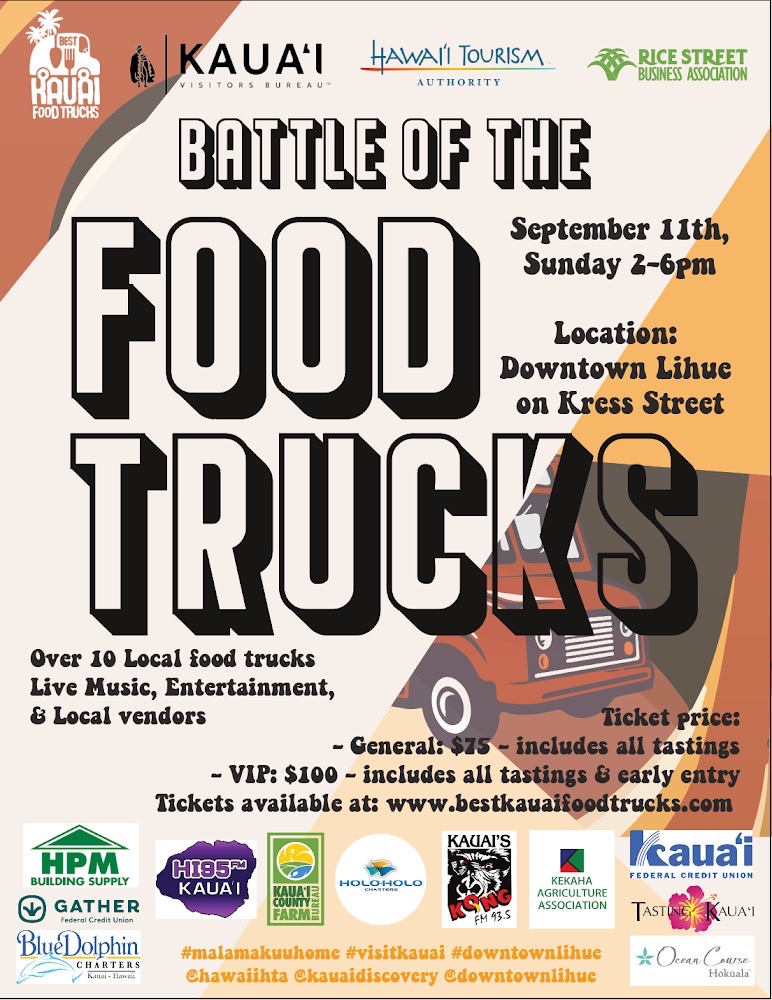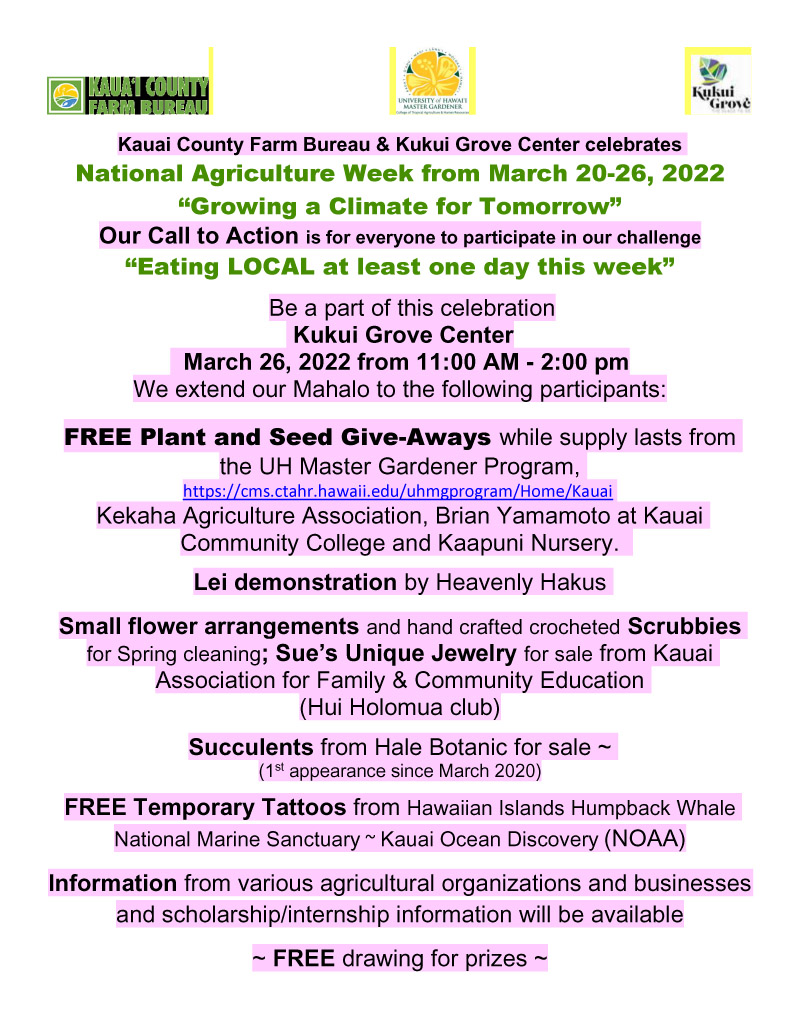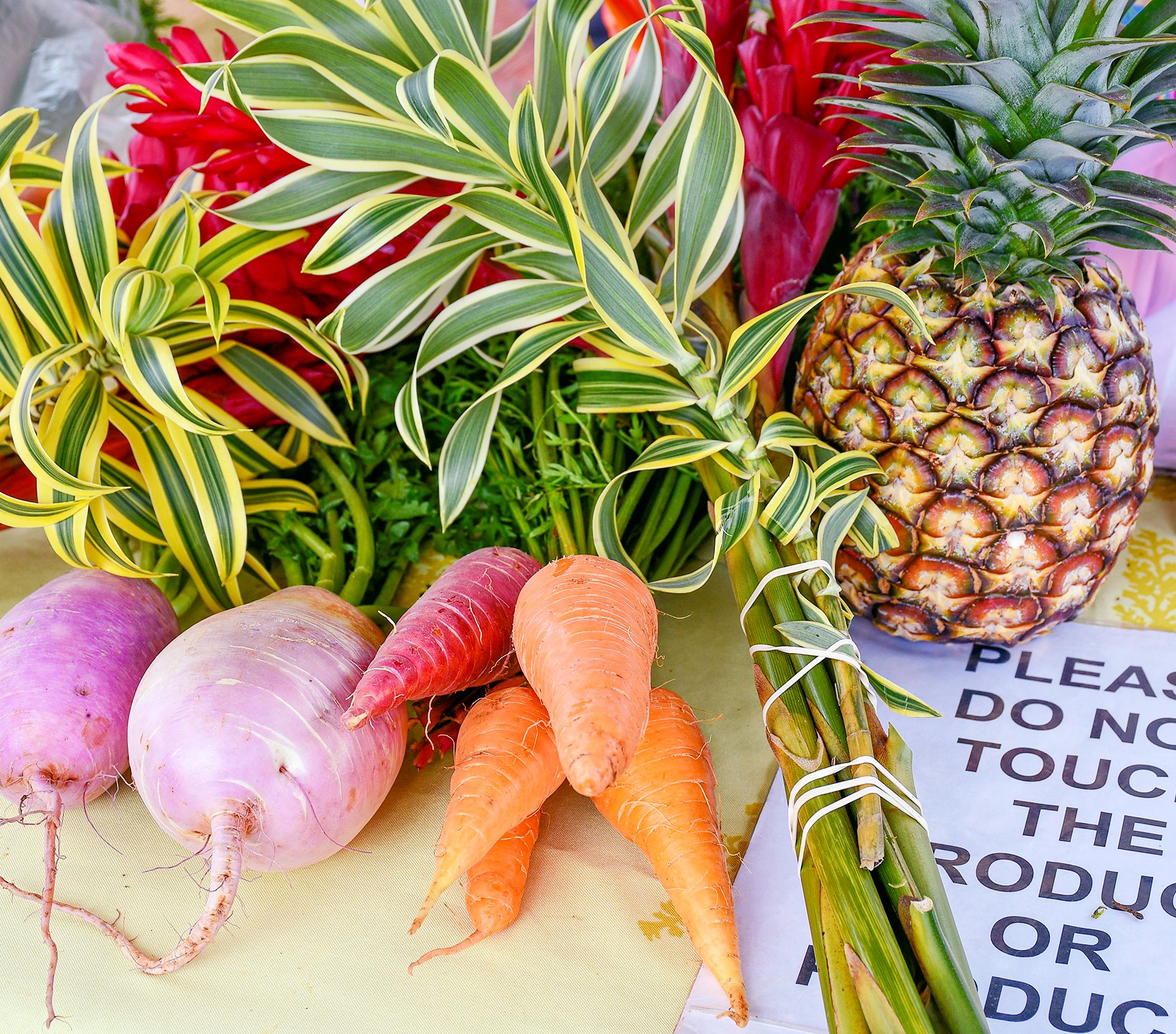 ---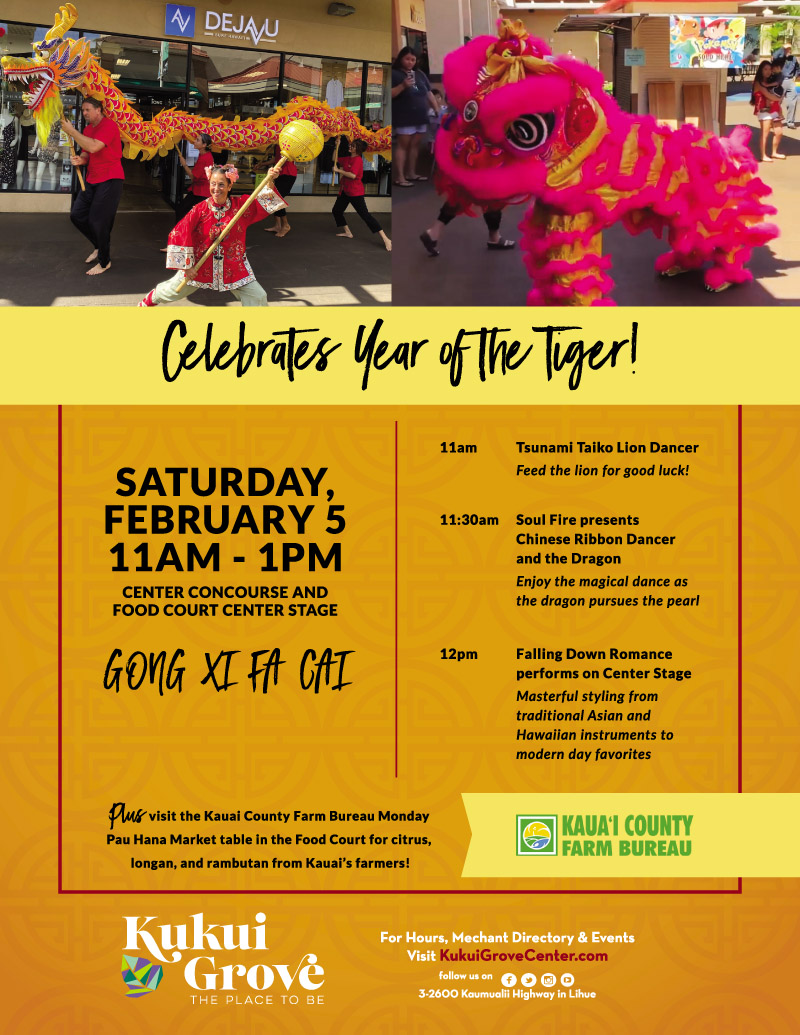 We apologize for this change of venue to the "Holiday Recipe Contest". As a result of the heavy rains and the early closure of the Monday Pau Hana Market on December 6, 2021, anyone interested in participating in the "Holiday Recipe Contest", please send your application to admin@kauaicountyfarmbureau.org by December 10, 2021. Otherwise, bring your application to the December 13, 2021 market at 3:00 pm and stay for your package of ingredients.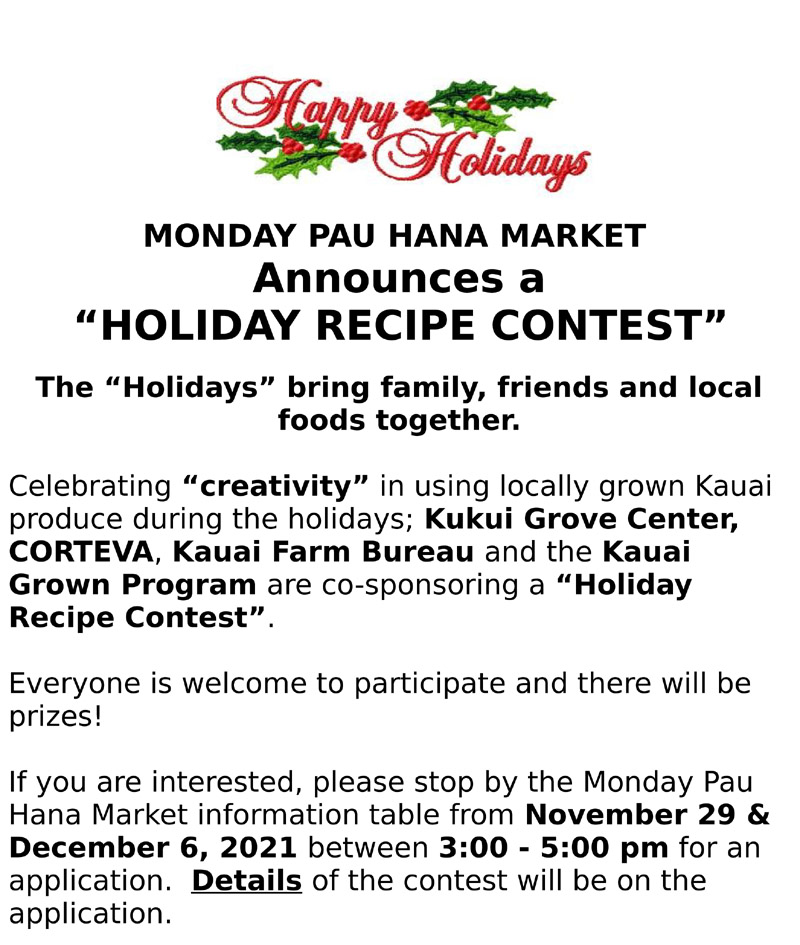 ---
Click here to print and fill out application for the holiday recipe contest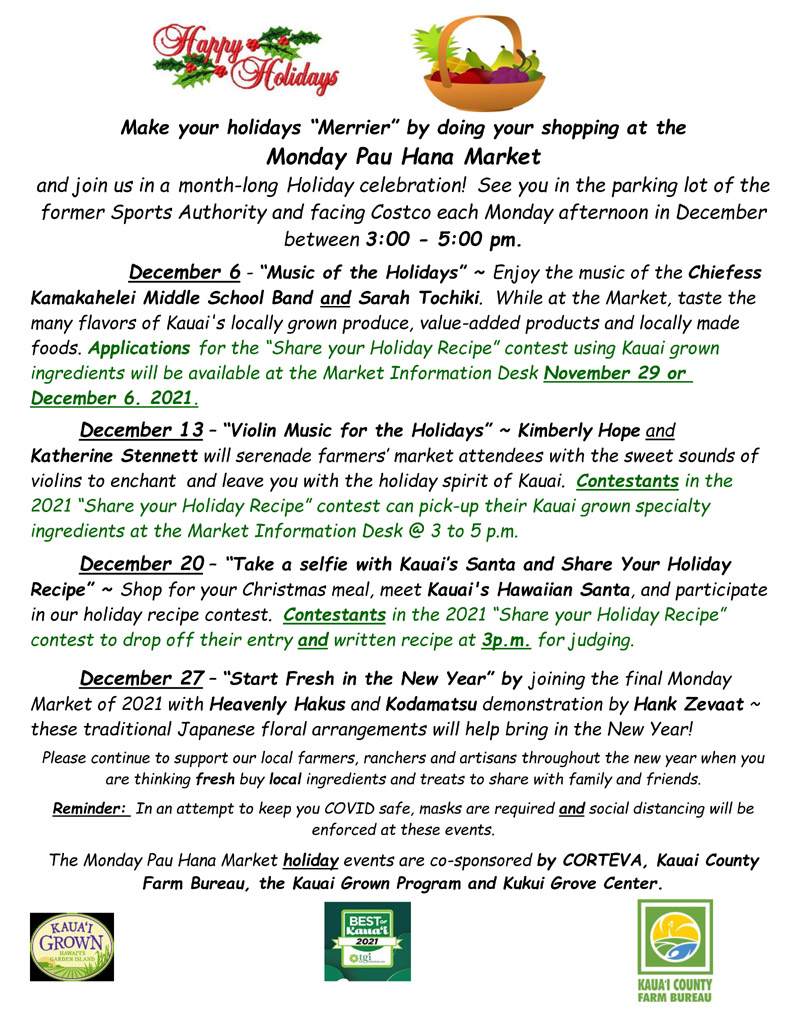 ---

Kauai County Farm Bureau, Kauai Grown Program and Kukui Grove Management would like send a "Mahalo" to the community for voting the Monday Pau Hana Market as the 2021 Best of Kauai.

Also visit the Monday Pau Hana Market in December to shop for locally grown produce and ingredients for holiday meals and enjoy the special events we have planned for each Monday.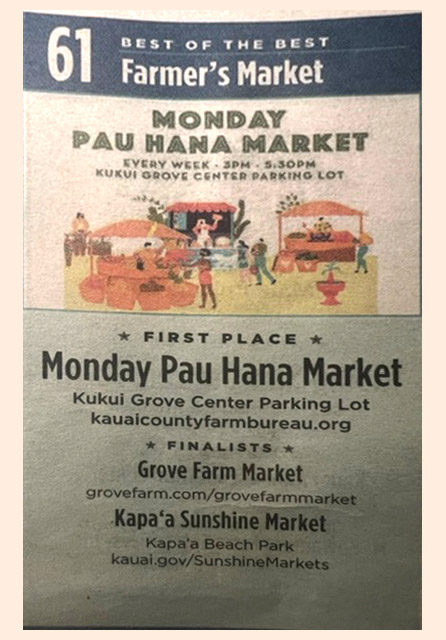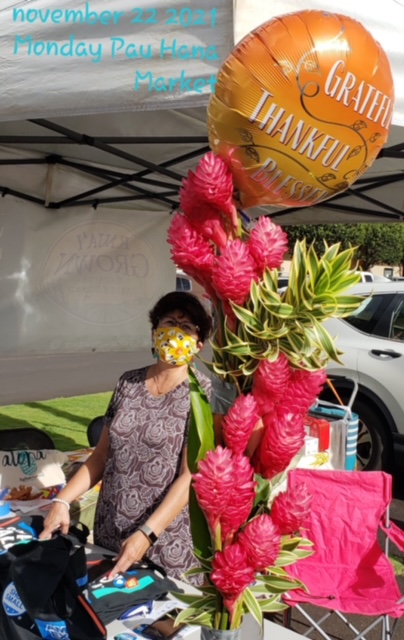 Pre-celebration of Small Business Saturday (November 27th) at the Monday Pau Hana Market.
Robbie Melton from Small Business Development Center - Kauai Office.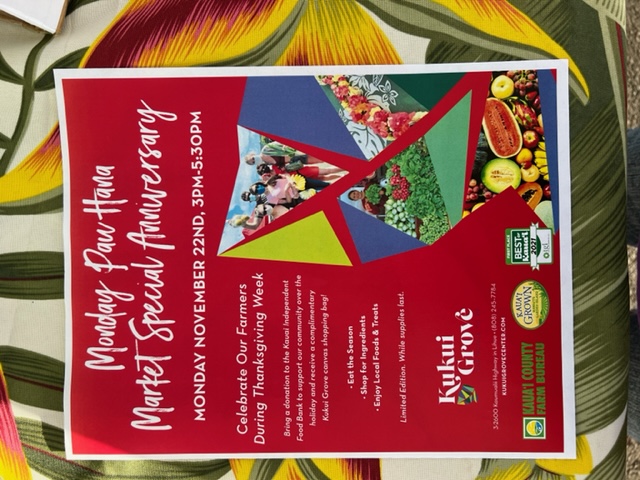 TRYEATHAWAII PRESS RELEASE - March 22nd, 2020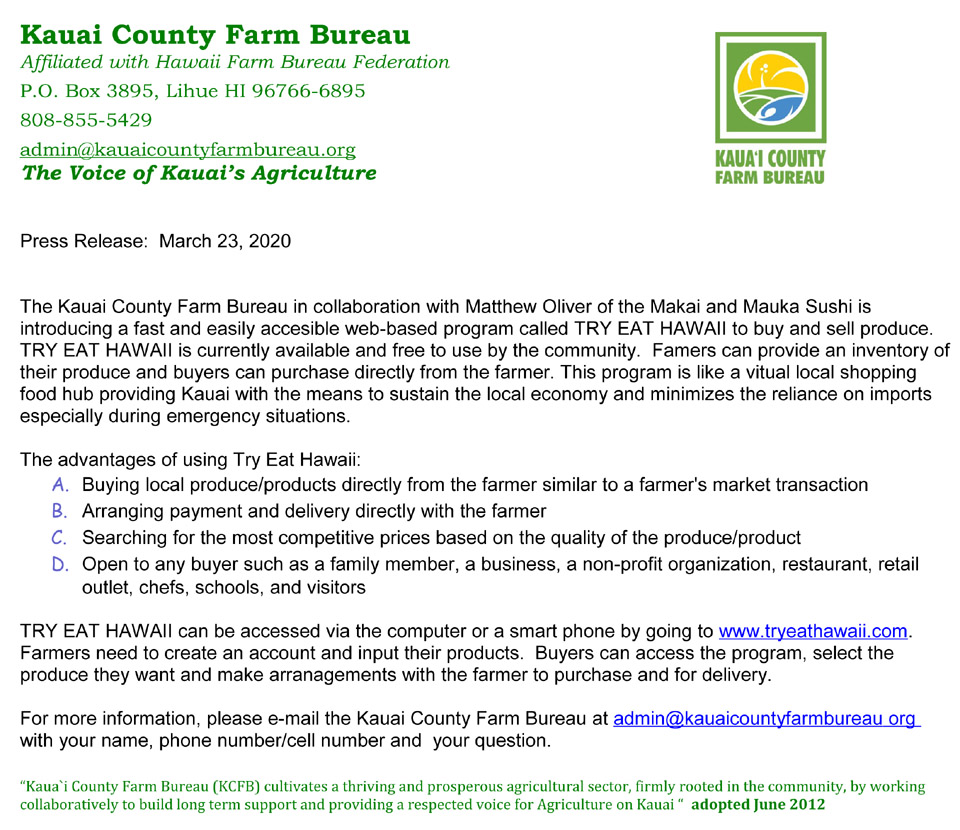 PRESS RELEASE - March 20th, 2020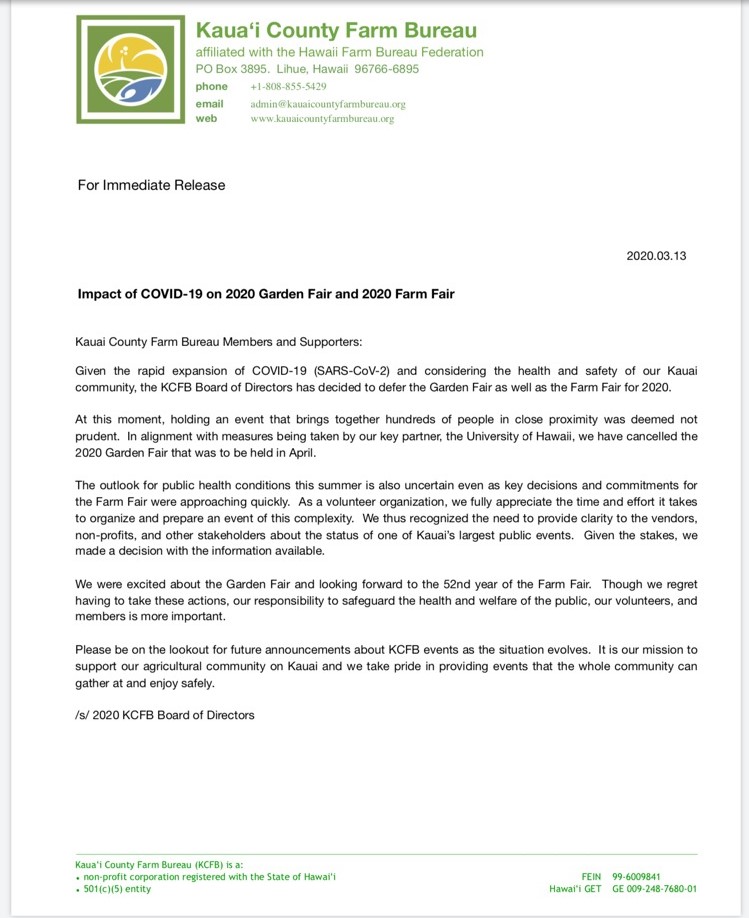 MARKET MEMO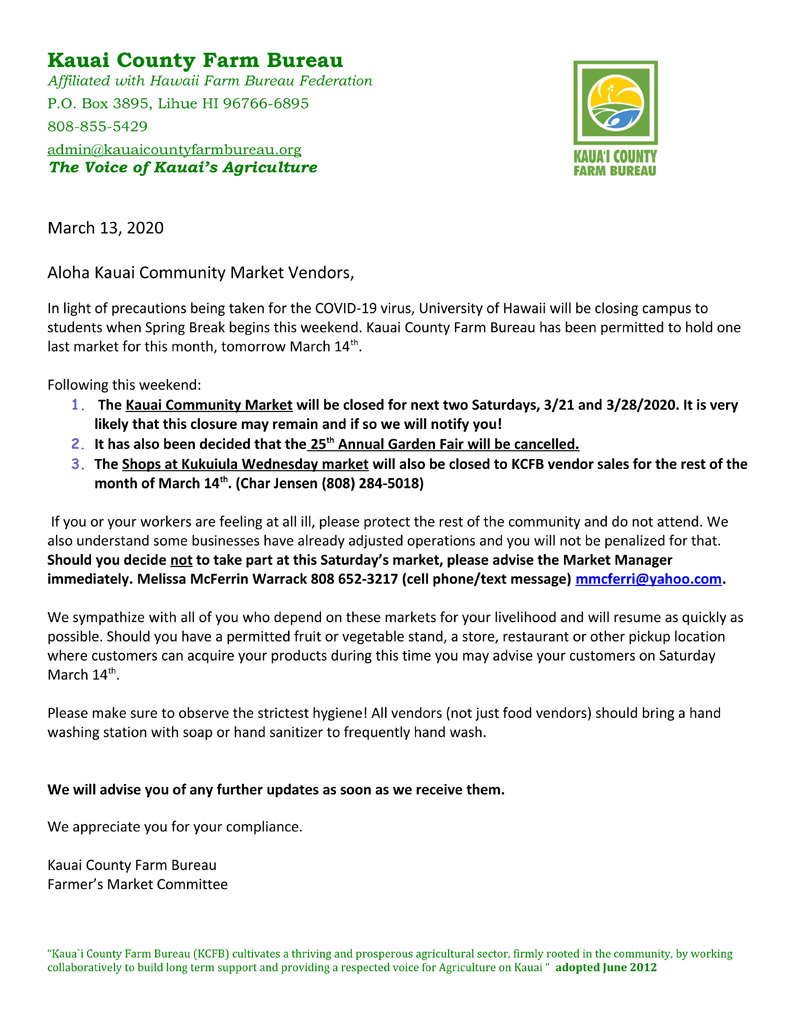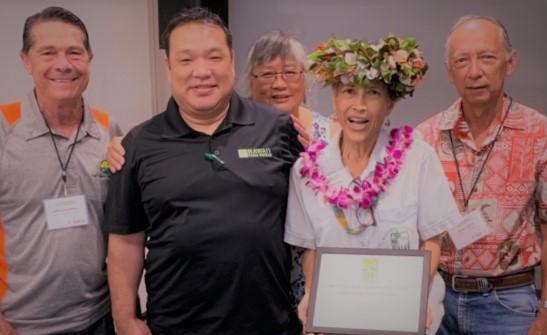 The Kauai Grown Program congratulates Valerie Kaneshiro of Kaneshiro Farms for being recognized by the Hawaii Farm Bureau(HFB) as their Outstanding Active Member for 2019. Valerie Kaneshiro received her award at the HFB State Convention on October 30, 2019 at the Royal Lahaina Resort on Maui.
Valerie has been a strong supporter of the Hawaii Pork Industry by providing on-farm research and development, and producing climate appropriate breeding stock. The Kaneshiro Farms have also provided high quality pork products to the residents of the State of Hawaii for many years. Valerie and Kaneshiro Farms have been long-time members and supporters of the Kauai Grown Program.
In the picture from left to right: KCFB President Johnny Gordines, HFB Executive Director Brian Miyamoto, KCFB Treasurer Laurie Ho, HFBF Honoree Valerie Kaneshiro, and HFB President Randy Cabral.
---
Click to view the Garden Fair Tabloid