Meaty Eggplant Parmesan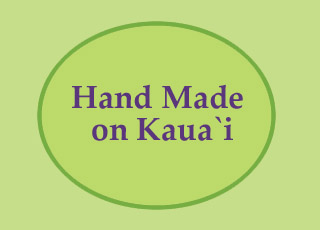 This dish features an abundance of Kauai Grown ingredients: local free-range eggs, fresh garden herbs (oregano, basil, rosemary), Medeiros Farm ground beef, eggplant, baby bell peppers, kale, onion, Hawaiian peppers, and Salty Wahine Hawaiian Rub. It is my adaptation of a traditional eggplant parmesan recipe. The use of meat sauce and layering technique makes this similar to lasagna, substituting eggplants for noodles. Additional fresh veggies used in this dish make it a complete meal. Add more (or eliminate) Hawaiian peppers for additional (less) heat. It makes a large casserole dish that is enough to feed a family and guests! Leftovers taste great reheated.

Prep time: 70 minutes
Cook time: 20 minutes
Ingredients:
2 large eggs
2 Tbsp water
3/4 cup plain breadcrumbs
1 cup finely grated parmesan cheese
coarse salt
pepper
2 large eggplants, sliced into 1/2-inch rounds
1 Tbsp olive oil
1 lb Medeiros Farm ground beef
1 large onion (diced)
6 baby bell peppers (diced)
2 (15 oz) cans diced tomatoes
2 (15 oz) cans tomato sauce
2 Tbsp fresh oregano (chopped)
2 Tbsp fresh basil (chopped)
2 Tbsp fresh rosemary (chopped)
1 Tbsp Salty Wahine Hawaiian Rub
3 cloves garlic (minced)
5 Hawaiian peppers (diced)
1 bunch kale (about 30 large leaves)
2 cups shredded mozzarella cheese
Directions:
1. Preheat oven to 375 degrees.
2. Cover 2 baking sheets with parchment paper or brush with olive oil. Set aside.
3. In a wide, shallow bowl, whisk together eggs and 2 tablespoons water.
4. In another bowl, combine breadcrumbs, 3/4 cup of the parmesan cheese, salt, and pepper.
5. Dip eggplant slices in egg mixture, letting excess drip off, then dredge in breadcrumb mixture, coating well; place on baking sheets.
6. Bake until golden brown on bottom, 20 to 25 minutes.
7. Turn slices; continue baking until browned on other side, 20 to 25 minutes more.
8. While eggplant is baking, prepare sauce. Saute ground beef in olive oil over medium-low heat. Add onion and baby bell peppers. Continue cooking until vegetables are soft.
9. Heat diced tomatoes and tomato sauce in a large saucepan. Add fresh herbs, Salty Wahine Hawaiian Rub, garlic, and Hawaiian peppers. Add meat/veggie mixture to sauce. Simmer on low heat for 20 minutes. Add salt and pepper to taste.
10. Remove center ribs from kale and tear into small pieces. Set aside.
11. When eggplant is done baking, raise oven temperature to 400 degrees.
12. Spray or brush a deep, 9x13 baking dish with olive oil. Spread the bottom of the dish with a thin layer of meat sauce.
13. Layer eggplant, sauce, kale, and mozzarella cheese in baking dish. Repeat layers 1-2 more times, using all ingredients. Sprinkle 1/4 cup parmesan cheese on top.
14. Bake until sauce is bubbling and cheese is melted, about 15-20 minutes.